Currently viewing the tag: "Linguistics"
Today's cartoon is dedicated to Davis D., because she's celebrating her birthday today. Happy Birthday Davis!
Here are more Star Wars cartoons.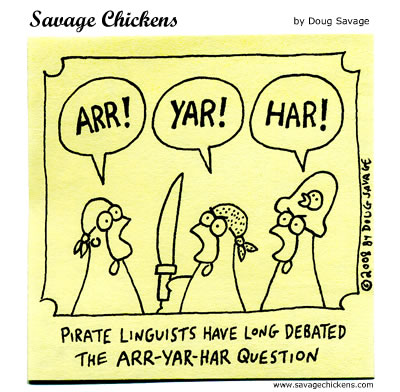 It be Talk Like A Pirate Day! Hoist the main sail, swab the decks, and break out the good rum!
Aye and here be a shipload of pirate cartoons to help ye celebrate!