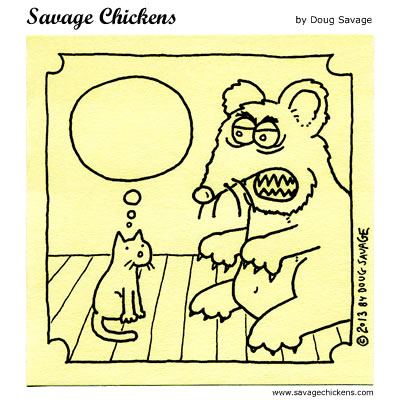 Time for my annual Halloween Contest! Complete this cartoon and you could win a Cat Adventures prize pack, which includes:
a signed copy of my Cat Adventures book
a Cat Adventures t-shirt
a set of three Cat Adventures buttons
And there will be two runner-up winners, who will both win a signed copy of the Cat Adventures book. (For those who don't win, these items will be available via the website soon – I'll keep you posted!)
To enter the contest, tell me what the cat is thinking in the above cartoon. You can add your entry (or entries) to the comments here, tweet your answer, or send it to me via my contact form. Winners will be announced on Halloween!