Currently viewing the tag: "12×12"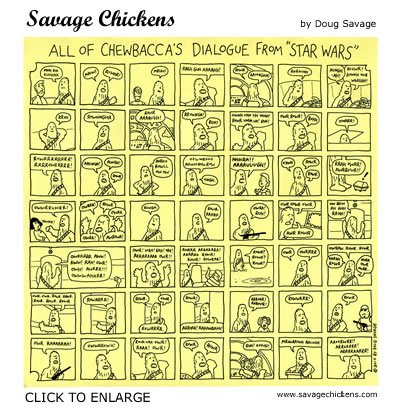 It's an extra large cartoon, drawn on a 12″ x 12″ sticky note! Click the cartoon to see the larger version.
And here's more Star Wars.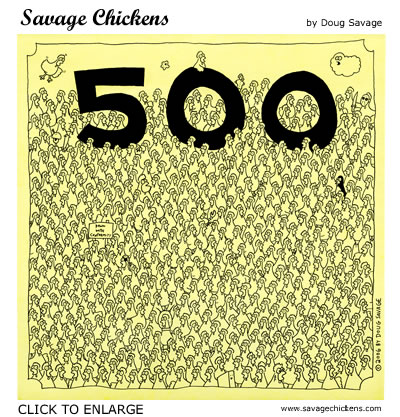 Today is my 500th Savage Chickens cartoon! So I thought I'd celebrate by drawing 500 chickens on a sticky note. (Actually it's a megasticky note.)
Click the cartoon to see a larger version!
See if you can spot PROD3000, Timmy Tofu, a worm, a zombie chicken, Mr. Stinky, the Crabbit, Aquachicken, a Cro-Magnon chicken, a three-eyed chicken, and more!