Currently viewing the tag: "Alpaca"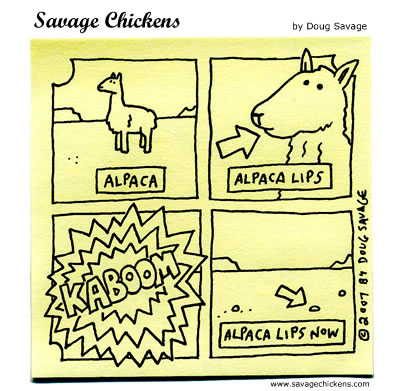 Another explosion.
[Technorati tags: Cartoons, Chickens, Alpaca, Spontaneous Combustion, Apocalypse Now]
Here's a bunch of Savage Chickens icons you can download. To save an image to your machine, right-click it and choose Save Picture As.
100 x 100 pixels:
468 x 60 banner:
80 x 15 pixels:
88 x 31 pixels:
88 x 33 pixels:
117 x 30 pixels:
60 x 60 pixels:
And hey – thanks to Bob Milsom for sending in his 80×15 button, and thanks to the folks at The Mana Chronicles for the 88×33 image.