Currently viewing the tag: "Bond"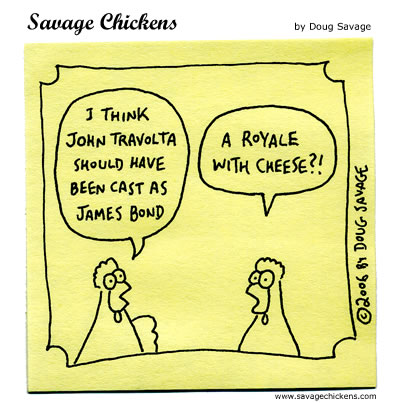 More James Bond fever.
[Technorati tags: Cartoons, Chickens, Casino Royale, Bond, John Travolta, Pulp Fiction]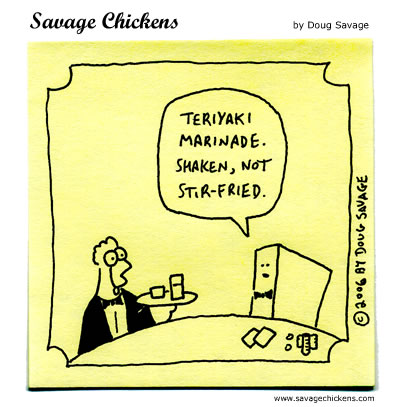 More Timmy Tofu.
In other news, the Savage Chickens web site was down for a few hours last night, so I'm shopping for a new web host. If anybody has any suggestions, let me know!
[Technorati tags: Cartoons, Chickens, Casino Royale, Bond, Tofu, Marinade]