Currently viewing the tag: "Donkeys"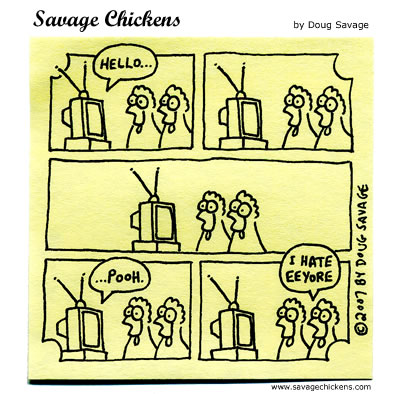 More donkeys.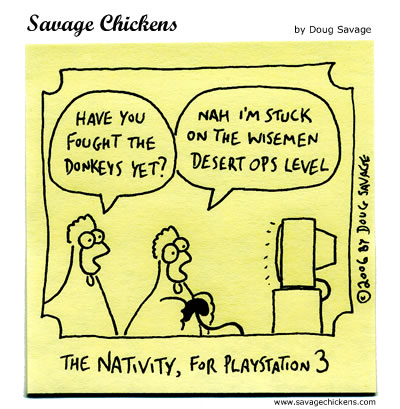 Today's the last day to vote for Best Comic Strip so go vote! And many thanks to all of you who voted for Savage Chickens this week!
Update: It's official – Savage Chickens got 4th place – Not too shabby! Thanks again to all who voted – and for all the nice emails I got this week!
[Technorati tags: Cartoons, Chickens, Nativity, Christmas, PlayStation 3, Gaming, Donkeys]