Currently viewing the tag: "Independence Day"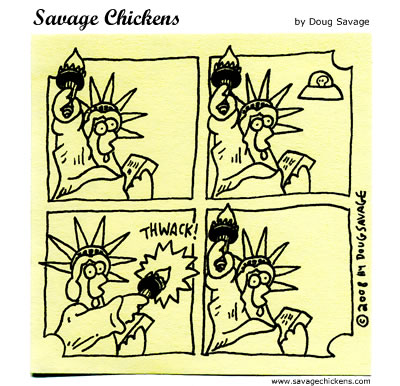 Happy Independence Day! Time to celebrate Will Smith saving the world from extra-terrestrial invaders!
Here's more Statue of Liberty.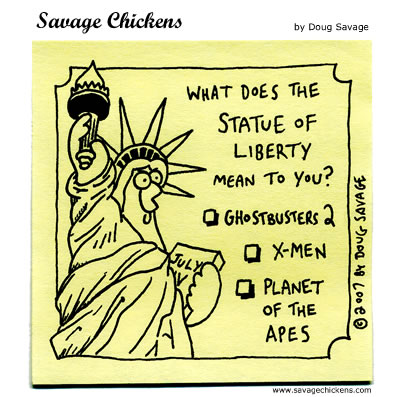 Happy Fourth of July to my readers in the U.S.A.!
[Technorati tags: Cartoons, Chickens, Fourth of July, American, Statue of Liberty, Movies]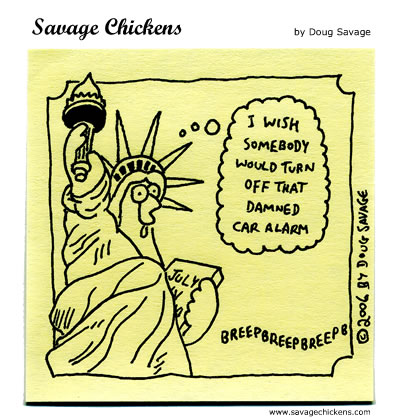 Wishing a happy Fourth of July to all of my American readers!
[Technorati tags: Cartoons, Chickens, Liberty, Fourth of July, Statue of Liberty]