Currently viewing the tag: "Jaws"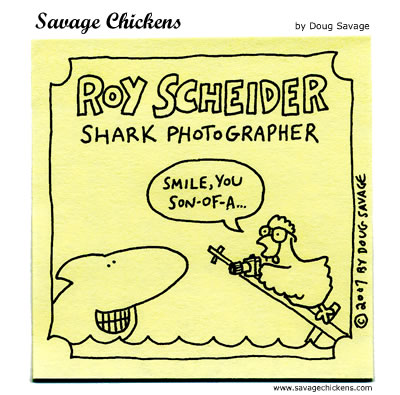 Well the pirates are gone, but we're still at sea today. And that's one happy-looking shark.
Reminder: I'll be posting my music video contest entry tomorrow, so be sure to stop by and see the chickens like you've never seen them before!
[Technorati tags: Cartoons, Chickens, Photography, Jaws, Roy Scheider, Shark]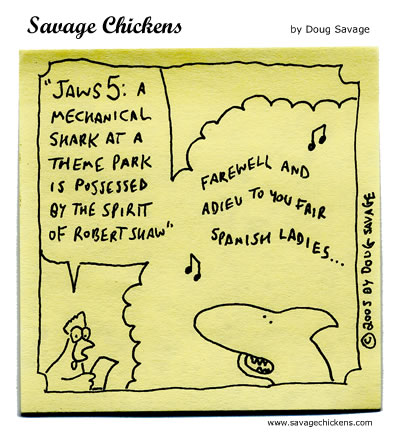 For another shark sighting, see Chicken of the Sea.