Currently viewing the tag: "Publishing"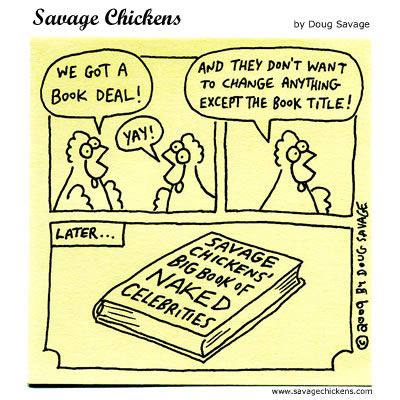 Hey everybody – I've got some great news! I've got a book deal with Perigee Books, a division of Penguin Group USA! I'm really excited to be working with editor Maria Gagliano and the whole Perigee team.
Thanks to all of you readers for being so supportive over the years – it's great to finally be putting together a book for you. And a big thank-you goes out to my agent Danielle for getting the chickens out there.
The book will be a combination of web site favourites and all-new cartoons, including fun activity stuff to help you liven up your cubicle. I'll keep you posted on upcoming book news, including the release date!