Currently viewing the tag: "Rum"
This one's dedicated to Iara! Happy birthday to you! And a happy Talk Like A Pirate Day to everybody!
Dedicated to Kim and Marc, who are celebrating their 25th anniversary today! Happy anniversary, you two!!
And here's more Star Wars and more Terminator!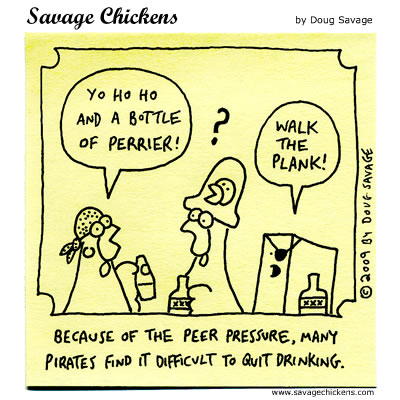 It's Timmy Tofu's first appearance as a pirate! And here be more chicken pirates!