Currently viewing the tag: "Sacrifice"
This cartoon is dedicated to Steven from Ada, for their anniversary today!
Ada asked me to draw something romantic for their anniversary. I'm not sure this qualifies as romantic, but I'm dedicating it to them anyway, even though I'm sure they do not have conversations like this. Happy Anniversary, you two!
Here are more love-related cartoons for the occasion.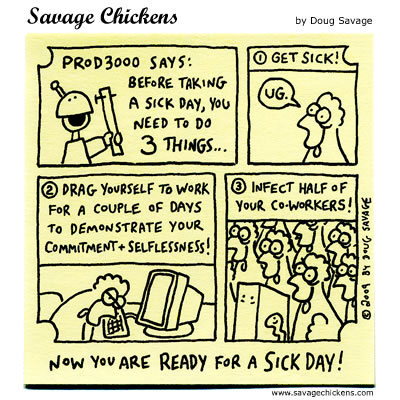 And that's it for my unintentional theme week of sickness-related cartoons! I feel fine now – just a little tired. Next week, I'll be back to normal healthy cartooning!