Currently viewing the tag: "Wonder Woman"
My Godzilla theme continues! I guess I must be excited about the new movie!
This one's dedicated to Michael and Carina, who are both celebrating birthdays this weekend. Happy birthday, you two!
Here are more superheroes!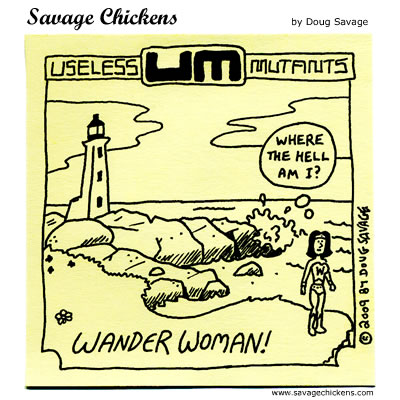 Another installment in the unintentional partial theme week of Useless Mutants.