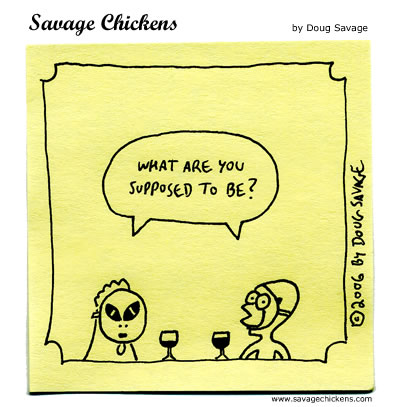 Happy Halloween everybody! It's time to announce the winners of the Halloween Contest! The winners are:
First prize – Allen:
[leave speech bubble blank]
caption: Marcel Poulet de Pantomime, history's greatest chicken mime, rises from the grave for one final performance!
Second prize – Chris Garrison:
Beware the "other side"!
Third prize – hypnobee:
Colonel Sanders is freaking out down here, he keeps repeating "No Trans Fats, that's half of the 11 herbs and spices gone!"
Thanks to everybody who participated! You'll get another chance next year!
[Technorati tags: Cartoons, Chickens, Halloween, Masks, Alien]