Evolution of a Sticky Note: Secret of the Ninja
Remember this cartoon from back in January?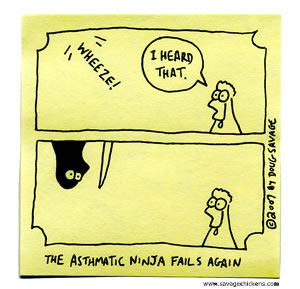 Well it's a little known fact that 90% of Savage Chickens cartoons begin life as fart jokes. Here's the original version: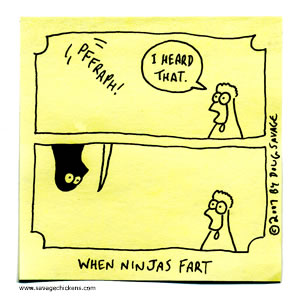 I think I like the fart version better now that I see it again. I guess some fart jokes are meant to be fart jokes.