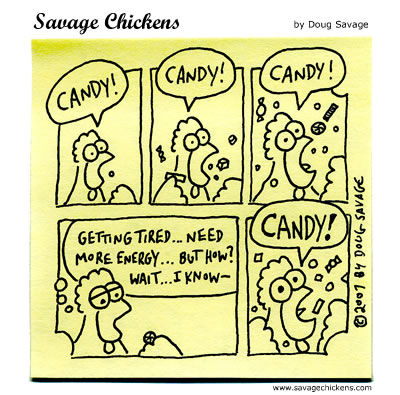 Happy Halloween! It's time to announce the winners of the contest! Here they are:
First prize – Adam S.:
"Up next on Igor Springer: Monsters confront the scientists who created and abandoned them!"
Second prize – Mani:
"Vincenzo, you wanna be a made man? Look at Frankie here…now this is a made man."
Third prize – Daniel C:
"Get the freak!"
This year had the highest number of contest entries yet, so thanks to everybody who participated!
[Technorati tags: Cartoons, Chickens, Halloween Candy, Sugar Rush, Temptation]