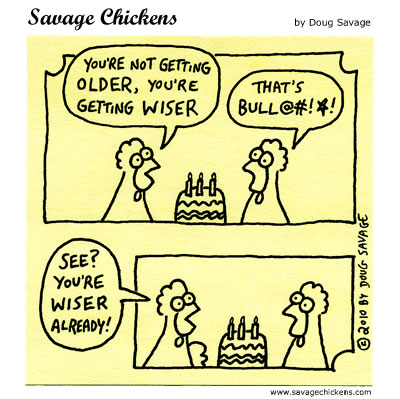 Happy Birthday Karina! Here's hoping you feel a little bit wiser today!
Five years ago, Karina asked me for a birthday cartoon, and I've been helping her celebrate ever since. Here are her other birthday cartoons: 1 – 2 – 3 – 4 – 5
And I'd like to also wish a happy birthday to readers AndyinSDCA, Diana, Luv2Fli2, Noa, Shawna, and Vanessa; and to fellow cartoonist Mike Bannon!