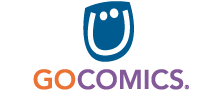 Savage Chickens is now on Universal Uclick's GoComics.com!
So now you can read classic Savage Chickens cartoons alongside your other favorite comics. You can even create an account on GoComics and have all of the comics you like sent to you automatically. Check it out!
GoComics will start off with running my cartoons from a few years ago, so it'll be a great way to see some of your old faves.
And I'll be hanging out at the GoComics booth when I'm at San Diego Comic-Con in a few weeks. More news on my SDCC schedule soon!
Update: Here's the announcement over on the GoComics blog!