Currently viewing the tag: "Epitaph"
I'm also on Twitter, where I try not to prattle on too much. Here are more wonders of the internet.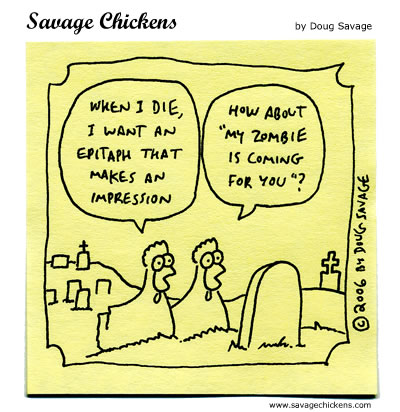 And on the subject of zombies, be sure to stop by next week for the second annual Savage Chickens Halloween Week! There'll be Halloween cartoons every day until Halloween – including extra cartoons next weekend. And another Halloween contest, with more prizes this year!