Currently viewing the tag: "Helicopter"
The hockey playoffs have been teaching me all sorts of things about my neighbours. Who knew so many people owned their own air horns?
The Vancouver Canucks have a chance to win their first ever Stanley Cup tonight, so good luck to them!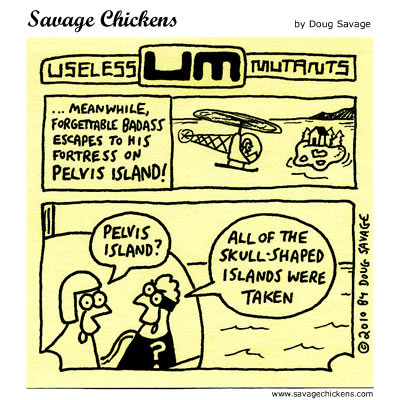 Don't remember Forgettable Badass? You're not alone.
Here are more Useless Mutants.