Currently viewing the tag: "Musical"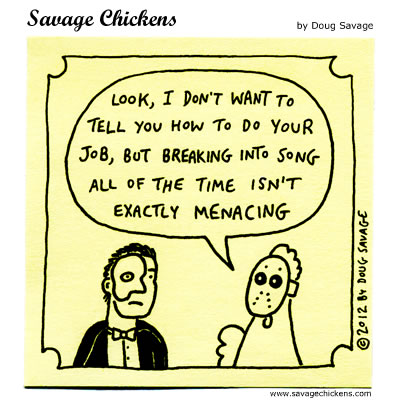 Dedicated to Karin, who is celebrating a birthday today!
Savage Chickens reader Gerrit asked me to do an opera cartoon for Karin's birthday, but I always draw Jason Chicken cartoons on Friday the 13th, so I combined the themes together. So Happy Birthday Karin, and Happy Friday the 13th to everybody else!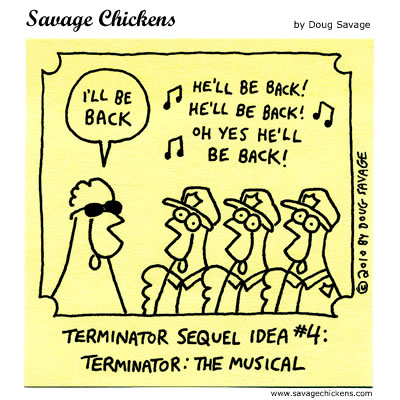 Featuring the love ballad, "Come With Me If You Want to Live". Here are my other Terminator sequel ideas.
This one's dedicated to Tony!