Currently viewing the tag: "North by Northwest"
This Saturday, April 2, at 8 PM, I'll be at the opening of the Vancouver Comic Jam Art Show at the Wallflower Modern Diner, 2404 Main St, Vancouver. If you're in Vancouver, come on out to see (and buy!) some great art from the talented artists of the Vancouver Comic Jam. Here are the details on the Comic Jam's site.
I contributed the above watercolour painting, "Cat By Northwest", based on one of the panels from this Savage Chickens cartoon. Stop by for the opening on Saturday night, or any time in April – the show will be at the Wallflower all month.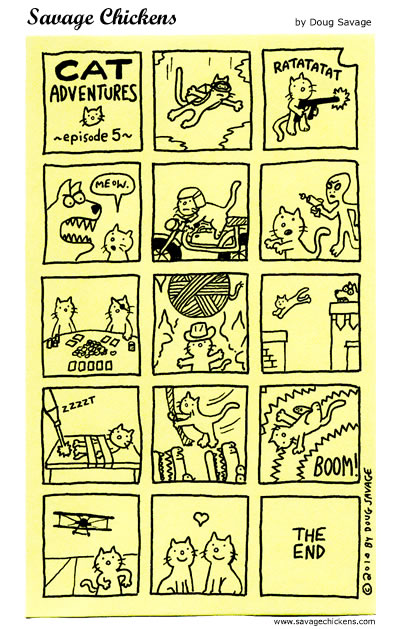 The fifth and final (?) episode in the series. Here are the rest: Cat Adventures