Currently viewing the tag: "Remembrance Day"
Happy birthday, Mom! I remembered! 🙂
Here are more birthday comics.
Today's cartoon is my second tribute to Remembrance Day / Veterans Day. Here is last year's.
Ernest Handyside was my great-grandmother's baby brother.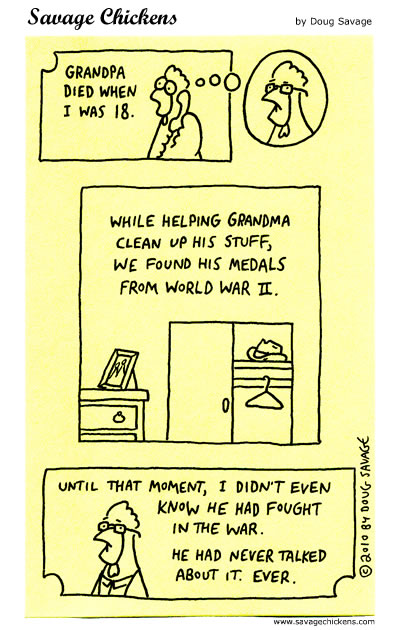 Something a little different today in honour of Remembrance Day here in Canada, and Veterans Day in the US. I had a number of requests for a Veterans Day cartoon, and I found that it wasn't something that I could make a joke about, so I decided not to. This one's dedicated to my grandfather.