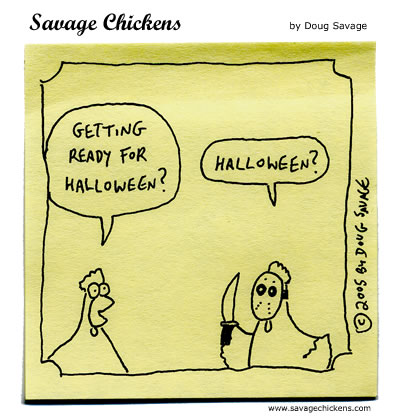 Welcome to Savage Chickens Halloween Week!
Horror of horrors, all cartoons from now until October 31 will be Halloween-related. And as if that wasn't scary enough, I'll be posting some extras on the Savage Chickens Halloween page.
Today, there's a chicken pumpkin. Tomorrow, you'll get a chance to a win a T-shirt in the Halloween contest. There'll be something new every day, and I'll even be posting cartoons over the weekend.