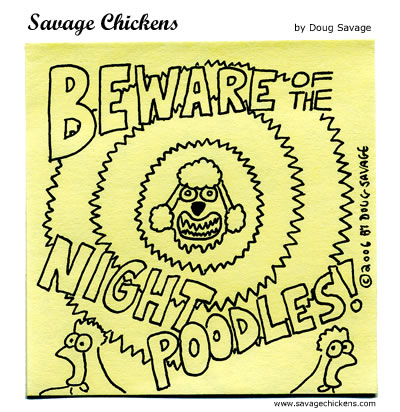 …and so begins the terror of Savage Chickens Halloween Week 2006!
There'll be Halloween cartoons every day until the 31st, and a contest tomorrow. For Halloween extras and a complete list of Halloween cartoons, visit the Halloween page.
And to see the Night Poodles in disturbing colour, see the new t-shirts in the store.
[Technorati tags: Cartoons, Chickens, Halloween, Poodles]