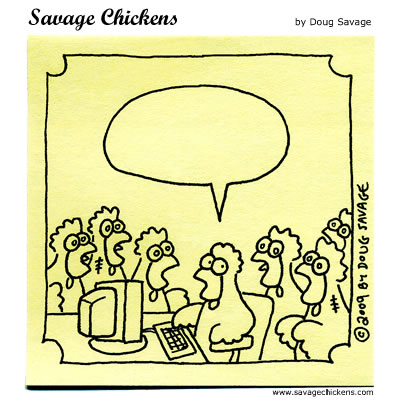 It's Halloween Week at Savage Chickens, so I'll be running spooky cartoons all week – and it's time for the annual contest!
Complete this cartoon and you could win Savage Chickens stuff:
– First prize: a t-shirt and a mug
– Second prize: a t-shirt
– Third prize: a mug
To enter, just tell me what the chicken is saying in the above cartoon. You can add your entry (or entries) to the comments here, or use my contact form. Winners will be announced on Halloween!