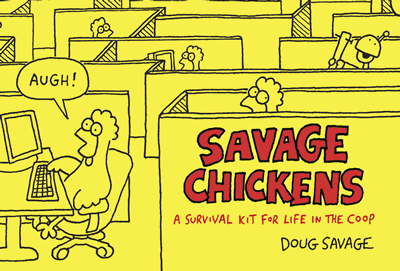 BOOK UPDATE: Here's the cover of the Savage Chickens book, Savage Chickens: A Survival Kit for Life in the Coop, which will be published by Perigee Books in March 2011!
Creating the cover was a lot of fun for me. I worked with the awesome Nellys Li, a senior designer from Penguin USA's Putnam Art Department in NYC. We came up with a bunch of ideas. I mailed Nellys some sketches on sticky notes and she took photos of them in office settings, but that didn't quite look right so we tried some hand-drawn covers instead. Along the way, we got valuable input from my editor, the publisher, and the sales team. Nellys combined elements from a couple of my drawings to create the final cover above.
Here are a couple of black-and-white sketches of other cover ideas that we considered: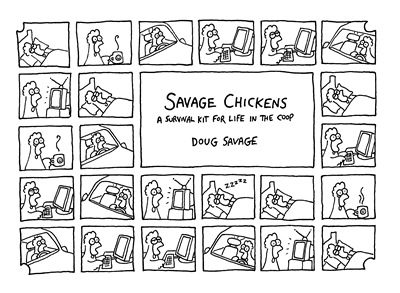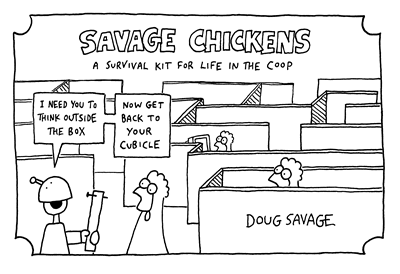 Here's more information about the book. And you can get book updates and a daily chicken by email — just sign up for my mailing list.