Currently viewing the tag: "Igor"
Here are more brains.
And there's still lots of time to enter my Halloween contest!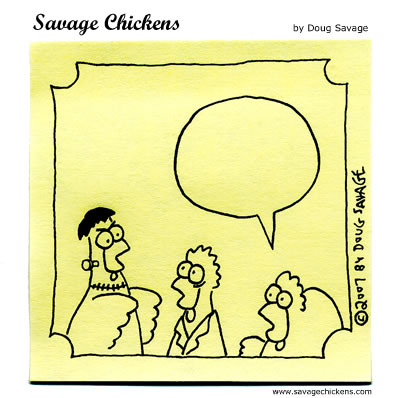 Update: Winners announced!
Complete this cartoon and you could win Savage Chickens stuff!
– First prize: a t-shirt and a mug
– Second prize: a t-shirt
– Third prize: a mug
And here's more Halloween stuff!