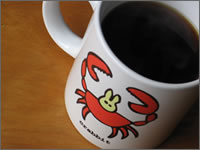 To thank all you wonderful readers and to celebrate the launch of the new site, I'm giving away 5 FREE CHICKEN MUGS.
Lucky winners can choose from any of the mugs currently in the store. Winners will be selected randomly and announced on Friday. ENTER NOW
UPDATE (Aug30): Contest winners have been contacted – Winners to be announced soon!